Early American Paintings
Joel B. Garzoli Fine Art maintains a selection of 19th & Early 20th Century American paintings by artists such as Albert Bierstadt, Charles Davis, Raymond Yelland, H. Bolton Jones, Thomas Hill, Herman Herzog, George F. Bensell and others.
Early California paintings hang alongside examples by Eastern American artists to emphasize the truly National reputations of these West Coast artists.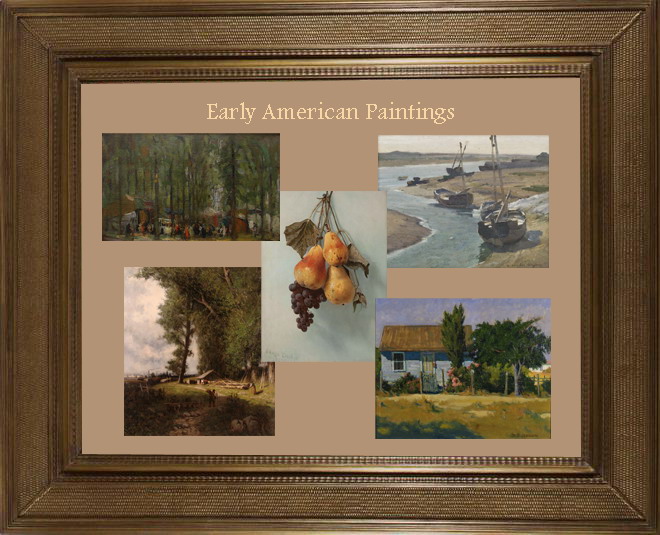 Please click on the painters at the left for examples from our inventory of Early American Paintings.