Exhibition - The Art of Playboy
Original Playboy Magazine Illustrations
Joel B. Garzoli Fine Art is proud to present an exhibition featuring artwork commissioned by Playboy Magazine from 1958-1978.
All of these original oil, tempera and watercolor paintings were published in the magazine or its sister-publication, OUI. These paintings illustrated articles by noted writers including Kurt Vonnegut, Jr., Desmond Morris, William F. Buckley, Andy Warhol, George Axelrod and others. They represent an artistic and social history of the period.
Each painting is accompanied by a copy of the magazine in which it is published.
These artworks were owned by Hugh Hefner, were purchased by me, and can now be yours! This is a unique opportunity to own a piece of American history.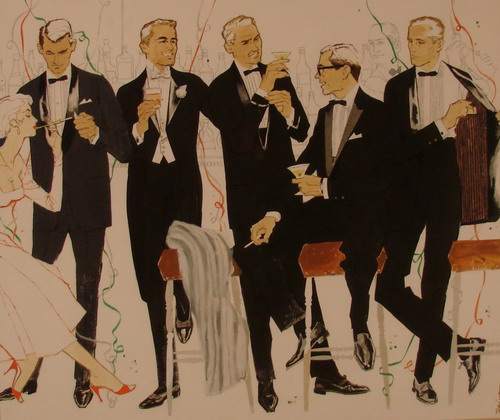 Ben Denison (1927-2008)
"Formal Forcast" 1958
16 1/2" x 19 1/2" gouache & pencil
signed l/r "Denison"
Please click on the painters at the left to view the special exhibition.