Special Exhibition - The Art Of War
Joel B. Garzoli Fine Art is proud to present an exhibition featuring artwork relating to the First World War, Spanish Civil War and World War II, as well as select works from earlier conflicts.
Many of these works were commissioned by major periodicals such as Life Magazine, Century Magazine and Harper's Monthly. Others were created by artist-soldiers serving in the trenches. These works were painted in period, by artists who experienced the era.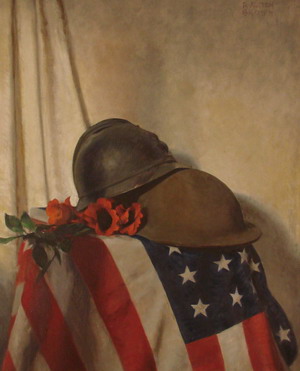 R. Alston Brown (born 1878)
"Hail Lafayette" circa 1918
30" x 24" oil on canvas
signed upper right "R. Alston Brown"
Please click on the painters at the left to view the special exhibition.